Webinar: Unlock the Full Potential of Earth Observation through a Hands-on Experience with the NEW Copernicus Data Space Ecosystem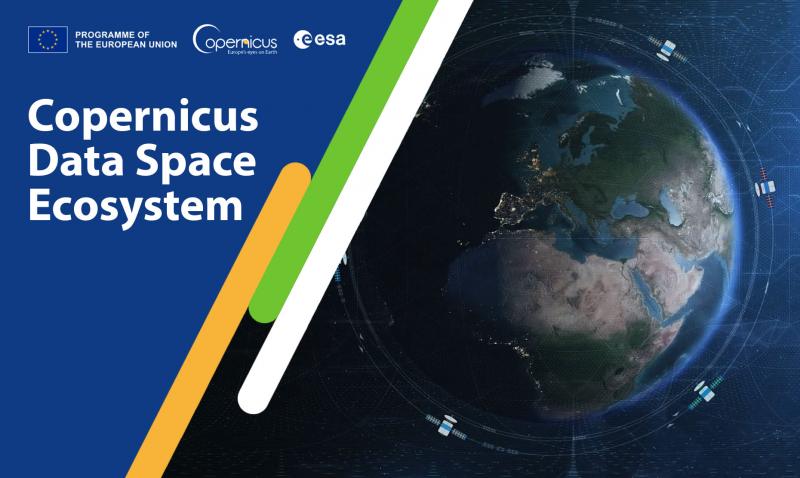 Date: November 15, 2023
Time: 14:00 UTC
Duration: 1 hour
Thank you sincerely for participating in our recent webinar on the Copernicus Data Space Ecosystem!
About the Webinar
In this informative webinar, we were joined by Dr. Jan Musiał from CloudFerro, who presented an in-depth look at the new Copernicus Data Space Ecosystem. The session, lasting one hour, included a hands-on experience aimed at empowering users to fully leverage Earth observation for capacity building.
Why Attend?
The Copernicus Data Space Ecosystem has replaced the Copernicus Open Access Hub from the 1st of November 2023 and has become the main access point to Sentinel satellite imagery. This development is revolutionizing the way we access and utilize Earth observation data, offering:
Immediate access to the entire archive of Copernicus Sentinel satellite data.
A wide range of data processing tools including Jupyter notebooks, OpenEO and a wide range of APIs provided by the Sentinel Hub.
Powerful Browser (https://dataspace.copernicus.eu/browser) for data exploration and visualization.
Flexibility and adaptability to meet various user needs.
Focus on Capacity Building
The aim of this webinar was to enhance capacity building by providing tools and resources essential for unlocking the full potential of Earth observation data, thus contributing to a more sustainable future.
Agenda
Brief Introduction to the Ecosystem
Hands-on Experience with the Platform
Q&A Session
Registration
Closed. For those who wish to revisit the discussion or for anyone who missed the live session, we are pleased to share the recording:
Moreover, the presentation used during the webinar is available here for further review.