---
Global Task Team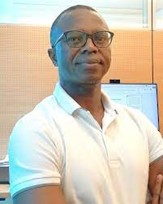 Ernest Acheampong
Ernest Acheampong took office as Capacity Development Coordinator at GEO on May 1, 2022. He has extensive experience in managing and coordinating multiple development programmes and capacity building projects in priority areas such as bamboo livelihoods, sustainable development, climate change adaptation, sustainable agriculture, technology and innovation in many African countries. Dr. Acheampong was previously the Director of the West Africa Regional Office of the International Bamboo and Rattan Organisation (INBAR) based in Ghana and Programme Manager of the Intra-Africa Bamboo Livelihood Development Project in Cameroon, Ethiopia, Ghana and Madagascar. He holds a PhD degree from Stellenbosch University, Master's degree from Wageningen University and Bachelor's degree from Kwame Nkrumah' University of Science and Technology, Kumasi.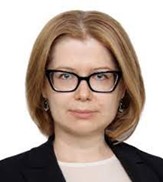 Zoya Andreeva
Zoya Andreeva joined the WMO Space Programme as Scientific Officer in October 2021. Before joining WMO she was working for the Russian Federal Service for Hydrometeorology and Environmental Monitoring for more than 15 years starting as technician and advancing to the position of head of laboratory at the State Research Center on Space Hydrometeorology "Planeta". She received her PhD from the Moscow State University of Geodesy and Cartography.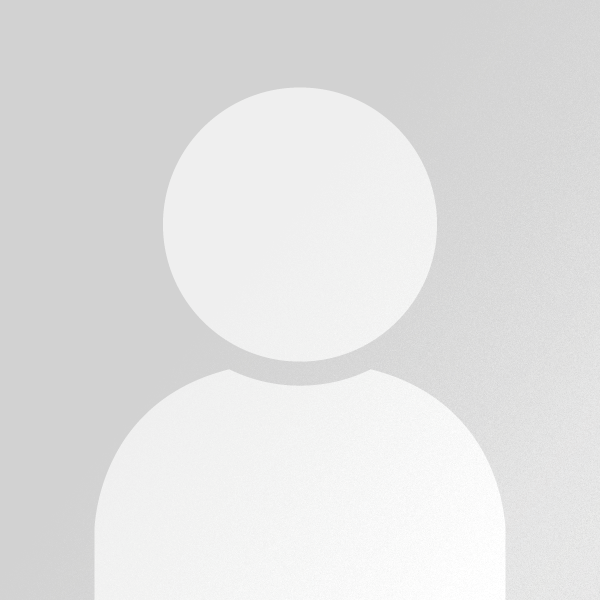 Bernie Connell
Bernie Connell is a research scientist at the Cooperative Institute for Research in the Atmosphere where has worked the past two decades on national training activities through the VISIT and SHyMet programs focused on training for the U.S. National Weather Service (NWS) and the WMO VLab program focuses on the global community. She completed a BSc in Forest Management and Biometrics from Colorado State University, an MS in Natural Resources – Air Environment from CSU, and a PhD in Natural Resources.
Allison Craddock
Allison Craddock is a member of the Geodynamics and Space Geodesy Group in the Tracking Systems and Applications Section at the NASA Jet Propulsion Laboratory in Pasadena, California, USA. Her work includes advocacy and coordination for interoperable, discoverable, and openly available Global Navigation Satellite System (GNSS) data, promoting geodetic infrastructure development, and developing effective capacity building policies to support a global geodetic reference frame for sustainable development.
Allison is the Director of the International GNSS Service (IGS) Central Bureau, Manager of External Relations for the International Association of Geodesy's Global Geodetic Observing System, and a staff member of the NASA Space Geodesy Program. She is also a GEO Capacity Building Coordination Working Group co-chair and a representative of the International Association of Geodesy to the GEO Programme Board and Executive Committee.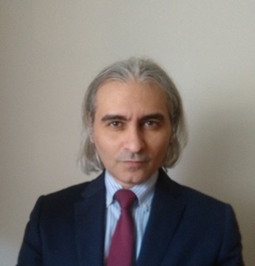 Jorge Del Rio Vera
Jorge Del Rio Vera is a scientific affairs officer at the Office for Outer Space Affairs in the United Nations (UNOOSA) and the chair of the Working Group on Capacity Building and Data Democracy of the Committee on Earth Observation Satellites (CEOS WGCapD). Jorge is a telecommunication Engineer with PhD in Earth observation. He began his career in the Group of Physical Oceanography of the University of Malaga, during this period he had research stays in the Colorado State University, the University of British Columbia and NASA Goddard Space Flight Centre. After that, he joined the European Space Agency, working on Envisat, the largest Earth observation satellite ever built, and Copernicus, the biggest European Earth observation programme. He has also worked for the NATO Underwater Research Centre and the European Global Navigation Satellite Systems Agency, now EUSPA, where he worked setting up the operations of the Galileo Security Monitoring Centre, providing cybersecurity and governmental Galileo services.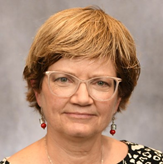 Nancy D. Searby
Nancy D. Searby is the program manager for NASA's Earth Science Applied Sciences Capacity Building Program at NASA Headquarters in Washington DC. Nancy manages a portfolio of three programs (SERVIR, DEVELOP and ARSET), and over 20 research projects and pilot initiatives focused on engaging indigenous peoples and mapping NASA activities.
Nancy is a GEO Capacity Building Coordination Working Group co-chair and an immediate past chair of the CEOS Working Group for Capacity Building and Data Democracy (WGCapD). She is the project scientist for NASA's Socioeconomic Data and Applications Center (SEDAC), and supports the USGEO International Activities Working Group, the U.S.'s participation in the regional AmeriGEO initiative.
Nancy began her NASA career at NASA Ames Research Center managing space flight hardware development for the Space Shuttle and the International Space Station. She has a Ph.D. in mechanical engineering from Stanford University and a bachelor's and master's in aerospace engineering sciences from the University of Colorado-Boulder.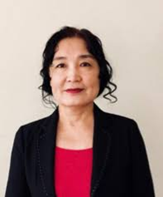 Jiali Shang
Jiali Shang is a research scientist at the Ottawa Research and Development Centre, Agriculture and Agri-Food Canada. She is also an adjunct professor at three Canadian universities, University of Toronto, York University, and Nipissing University. At the global level, Jiali is serving on the Board of Directors of the International Society of Agromatics as well as a Canadian representative at the GEO Capacity Development Working Group of the United Nations. She received her PhD degree in environmental studies from the University of Waterloo, Canada.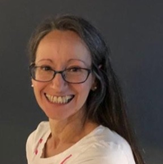 Luciane Veeck
Luciane Veeck is a learning technologist with extensive experience in distance learning, working as Education and Training Support Officer in the Education and Training Office (ETR) of the World Meteorological Organization (WMO). She is an experienced associate lecturer with a demonstrated history of working in higher education and industry. Skilled in Moodle, Learning Management, Lecturing, Educational Technology, and Instructional Design. Strong education professional graduated from The Open University. Lu holds Master's degrees from the University of Southampton (MPhil) in oceanography and the Universidade Federal Fluminense (M.Sc.) in environmental geochemistry.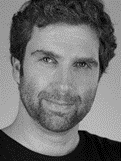 Robert Eckardt
Robert Eckardt is project coordinator at the Friedrich Schiller University Jena, Germany, and CEO and co-founder of ignite education GmbH. He has over 10 years of experience in developing e-learning content and more than 5 years in conducting research on modern e-learning technologies and concepts. Since 2011, he has been coordinating the educational initiatives starting from SAR-EDU to the current one EO College, a hub for digital learning content on Earth observation, remote sensing and related topics. Robert holds Master's and Bachelor's degrees in Remote Sensing from the Friedrich Schiller University Jena.
Regional Communities of Practice – Task Team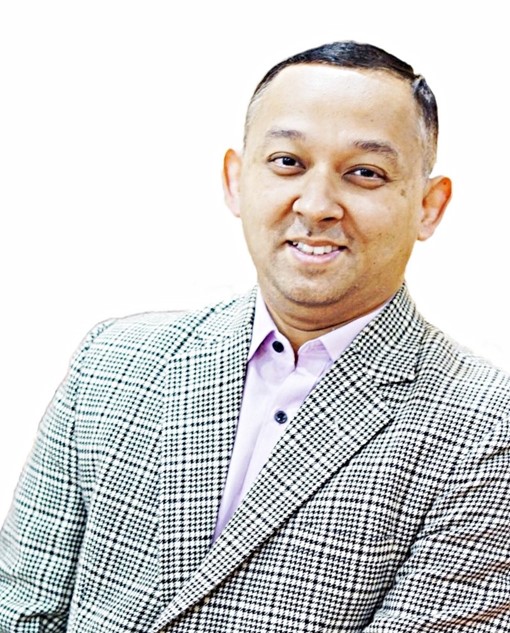 Rishiraj Dutta – Asia Oceania
Rishiraj Dutta is a Disaster Risk Reduction Practitioner and Researcher working to strengthen adaptive capacity to climate change and providing practical insights for integrating climate perspectives to community-based adaptation. He serves as a Capacity Development Lead at the Asian Disaster Preparedness Center (ADPC) in Thailand providing support to training and capacity building activities in the region. During his 12-year career, he has published extensively, particularly on drought, and served in the U.N. Economic and Social Commission for Asia and the Pacific (UNESCAP), the U.N. Satellite Center (UNOSAT/UNITAR) and in various positions within ADPC. He was also a core drafting committee member of the Asia-Pacific Plan of Action on Space Applications for Sustainable Development 2018-2030. Rishi holds a doctorate degree in Applied Geoinformation and Earth Observation, a master's degree in Geoinformatics from the Faculty of Geoinformation Science and Earth Observation (ITC), University of Twente, The Netherlands and a bachelor's degree in Agriculture from Assam Agricultural University, India.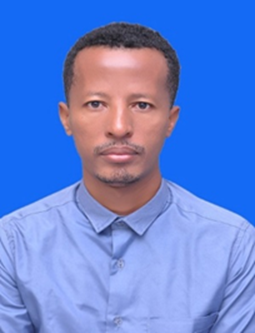 Terefe Hanchiso – Africa
Terefe Hanchiso Sodango has PhD in GIS and Cartography, Masters Degree in Geoinformatics, BSc in Computer Science. He is currently serving as Asst. Professor and department head at Wolkite University, Department of Natural Resource Management, Ethiopia. He has many years' experience of teaching, conducting research and delivering community services. He was a member of "Innovation on Remote Sensing Education and Learning (IRSEL) Erasmus+ Capacity Building in Higher Education, Key Action 2 project (ID: 586037-EPP-1-2017-1-HU-EPPKA2-CBHE-JP) in the period of 2017-2020 (http://irsel.eu/)", where he closely worked with various teams with rich research experience and diverse background. He was also involved in SUFOGIS, IUCLAND ERASMUS+ projects. Currently he is a technical team member and team leader for project development working on the Rift Valley Lakes Basin Development Plan. He also delivered advanced GIS and remote sensing training to national level sector offices such as the Addis Ababa city planning office. He also served on the National Electoral Board of Ethiopia (NEBE) as ICT leader. He has published research outputs in peer-reviewed and reputable journals, national and intentional conferences and workshops. His interest area includes environmental remote sensing, GIS, Deep Learning, machine-learning, Web-GIS, Geo-spatial data visualization, and urban remote sensing.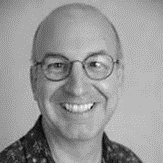 Mark Higgins – Europe
Mark Higgins is user training manager at the European Organisation for the Exploitation of Meteorological Satellites (EUMETSAT). He is on the management group of the WMO CGMS VLab, and the executive board of COMET. Mark is meteorologist and an educator/organizational development professional and an earth/atmosphere scientist. He received the PhD degree in geophysics from the University of Edinburgh, he holds Master's degree in Change from the University of Surrey.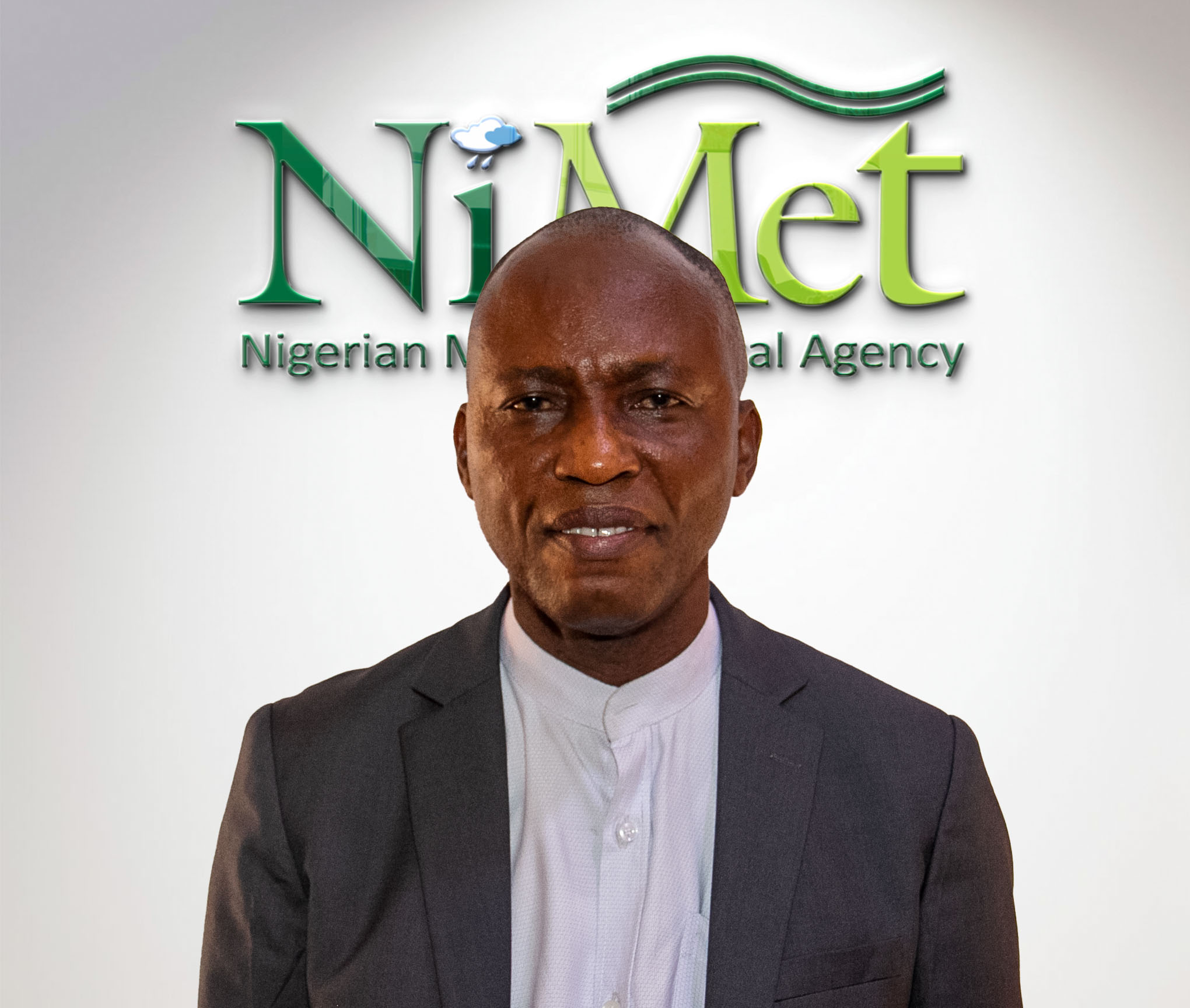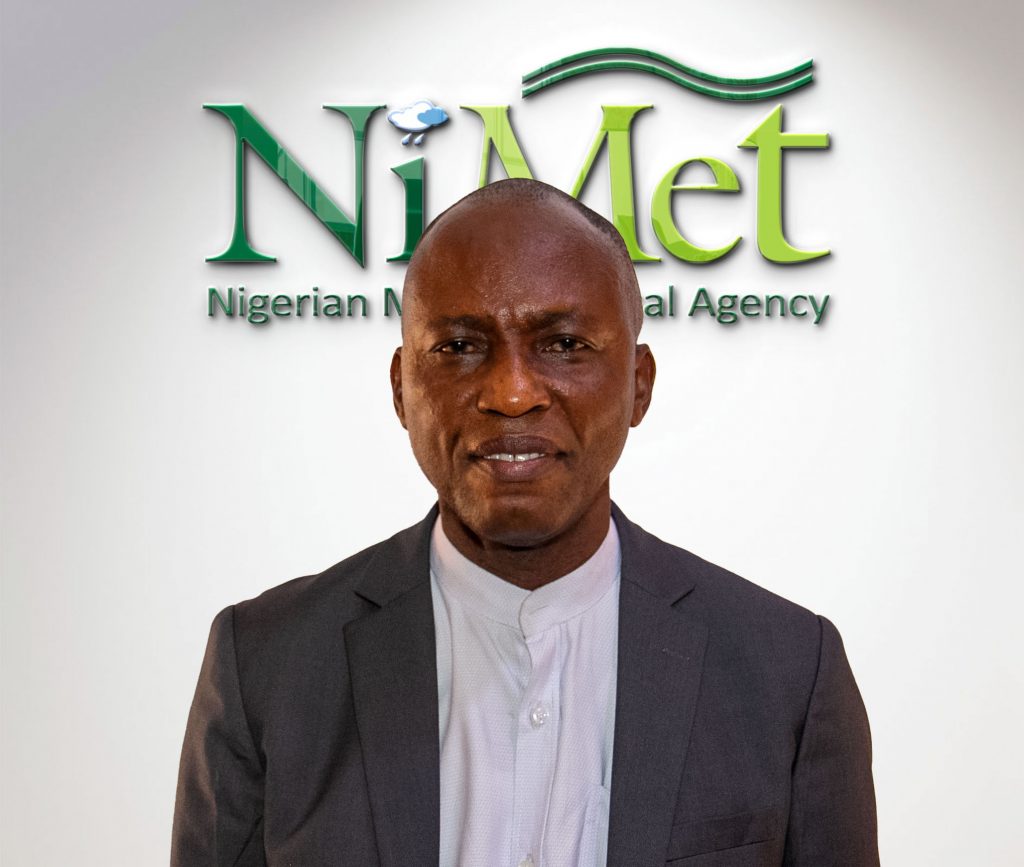 Effiom Oku – Africa
Effiom Oku is the Director of Research and Training of the Nigerian Meteorological Agency (NiMet) and an Instructor at the WMO Regional Training Institute, Lagos, Nigeria. He also directs the affairs of Muhammadu Buhari Meteorological Insitute of Science and Technology (MBMIST), Katsina in Northern Nigeria. He holds a Ph.D in soil physics and climate change science.. He attended and completed the 2007 College on Soil Physics at the Earth System Physics and Climate Change Unit of the Abdus Salam International Center for Theoretical Physics (ICTP), Trieste, Italy with funding from the Swedish International Development Corporation Agency (SIDA) fellowship for 'Africa's best and brightest brain'. He is also a Charles R. Darwin Professor, Institute of Bio paleogeography, Poland.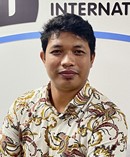 Rion Salman – Asia Oceania
Rion Salman is a senior weather forecaster and observer for the Indonesia Agency for Meteorology Climatology and Geophysics (BMKG) based at the Pattimura Meteorological Station of Ambon, Maluku in Indonesia. Rion is a highly experienced data scientist with more than 10 years' experience in meteorological research. His interests are in atmospheric analysis and prediction, climate data analysis tools, mapping software and programming. He has published in international journals on impact based forecasting and climate change, particularly El Nino impacts.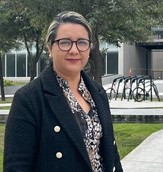 Fabiola D. Yépez Rincón – Americas
Fabiola D. Yépez-Rincón was born in Cd. Victoria, Tamaulipas, Mexico in 1975. She holds a Master in Science degree in Biology and Environmental Management and Forestry of the State University of New York and a PhD on Engineering Sciences of the Instituto Tecnologico y de Estudios Superiores de Monterrey. She has participated in research projects with the United States and Canada governments such as satellite monitoring of migratory species and land use in Mexico. Dra. Yépez is a Research Professor and head of the Department of Geomatics at the Universidad Autónoma de Nuevo León where leads different multidisciplinary research projects using EO Satellites, ground and aerial LIDAR as well as photo-reconstruction using Unmanned Automotive Vehicles. She is founder of TEEBCON, a scientific company focused on climate change adaptation and mitigation projects, and president of SELPER International and SELPER México. Co-Chair at ISPRS Foundation -WG Disaster Management. Research interests: Application of Remote Sensing and GIS techniques in multidisciplinary workgroups and projects. Innovating in methodological and technological tools (Optical imagery, LIDAR and UAV). Focusing on non-destructive evaluation methods for the assessment of infrastructure, urban green areas, urban rivers and the geophysical and geomorphological changes from triggering factors hydro-meteorological hazards, risks and disasters.
Regional Communities of Practice – Floods Working Groups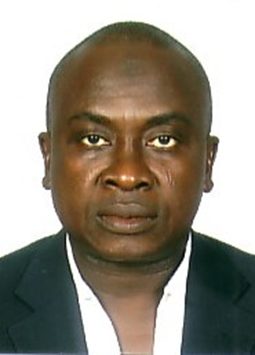 Ganiy Agbaje – Africa
Ganiy Ishola Agbaje, PhD, is currently, Research Director, National Space Research & Development Agency (NASRDA), Nigeria. He was the immediately past Executive Director, African Regional Centre for Space Science & Technology Education – English (ARCSSTEE), Obafemi Awolowo University (OAU), Ile-Ife, Nigeria – an affiliated Centre of the United Nations Office for Outer Space Affairs (UNOOSA), Vienna, Austria for about 7years. He was the past National Coordinator of the National Geospatial Data Infrastructure (NGDI), Nigeria (2004 -2013). Dr Agbaje was also a past GEO Principal for Nigeria (2010 – 2015) and ARCSSTE-E (2015-2021). He is the lead of the GMES & Africa support project – Multi-scale Flood Monitoring and Assessment Services for West Africa (MiFMASS) – an initiative of AUC-EUC. He is the Co-Lead of the Flood Working Group EOTEC DevNet.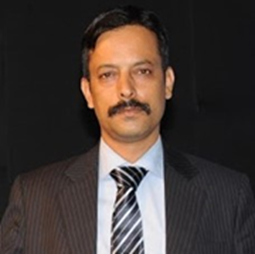 CM Bhatt – Asia Oceania
C.M.Bhatt, Scientist SG, is presently working in the Disaster Management Science Department at the Indian Institute of Remote Sensing, ISRO, Dehradun since 2017. He is also Course Director for the United Nations Centre for Space Science and Technology Education in Asia and the Pacific (CSSTEAP), Remote Sensing & GIS Course located at IIRS campus. He is currently involved in research and capacity building activities pertaining to natural hazards. Prior to joining IIRS, he served for almost 10 years at the National Remote Sensing Centre (NRSC), Hyderabad and contributed on operational space-based disaster response, mitigation and early warning activities. His major research interests include Flood Hazard, Risk and Vulnerability, Fluvial Geomorphology, SAR & Optical Remote Sensing of Inundation, Hydrological modeling. He has to his credit 45 papers, 20 Technical Reports and 8 Book Chapters. He has been awarded the ISRO Team Excellence Award and Young Scientist ISRO-ASI awards.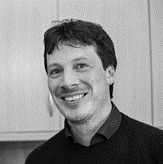 Luca Brocca – Europe
Luca Brocca is Director of Research at the National Research Council (CNR), Research Institute for Geo-Hydrological Protection (IRPI) of Perugia (Italy). He received the M.Sc. degree in Environmental Engineering and the Ph.D. degree in Civil Engineering, both with excellence, from the University of Perugia, Italy, in 2003 and 2008, respectively. Since (2009) 2019 he is (Researcher) Director of Research. He has been author and co-author of 180+ journal peer-reviewed papers (15000+ citations, H-index=65 with SCHOLAR). More details can be found here.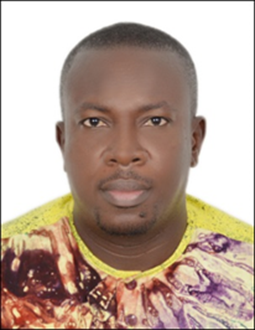 Jean Danumah – Africa
Jean Danumah is a Junior Professor and member of the climate environment and sustainable development research team at Centre Universitaire de Recherche et d'Application en Teledetection (CURAT) in Felix Houphouet Boigny University of Abidjan, Cote d'Ivoire. His research interest is on monitoring, assessment and forecast natural disasters mainly floods, landslide and drought under climate change and land use context using hydrological model, MCDA, remote sensing, geoinformation systems, EO data and tools.. He is author and co-author of several scientific papers. His current research focus is on monitoring and forecasting flood, landslide and forest fire using EO data and tools through cloud computing and artificial intelligence. He participated to several projects: AfDB, RECA-GEOMATIQUE, MIFMASS and GDZHIAO under GMES & AFRICA as expert, researcher and trainer. His is also member of WASCAL Alumni Network of Côte d'Ivoire, Inter-University Sustainable Development Research Programme (IUSDRP) team, the DAAD ClimapAfrica climate change and land use working group and GMES&Africa Academia Network.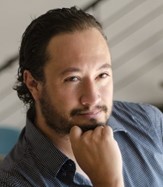 Adrián Guzmán Gonzáles – Americas
Adrian Guzman is a telecommunication engineer with extensive international experience in the Aerospace sector. He graduated from Anahuac University, in Mexico, and had research stays at NASA AMES Research Center of Excellence in Information Technologies, in the USA; at the University of Tokyo, Japan; at Korea Advanced Institute of Science and Technology in the Republic of South Korea; and at the University of Toronto, Canada. Guzman has also carried out research at the National Authority for Remote Sensing and Space Science, in Egypt; at the Haifa Technion, in Israel; at the National Commission for Space Activities in Argentina and the FASAT Satellite Center of the Chilean Air Force. He has a BSc. Major in Engineering in Information Technology and Telecommunications from Anahuac University with a BSc. Minor in Physics and Artificial Intelligence from Universidad Veracruzana.

William Straka III – Americas
William Straka is a researcher with the Cooperative Institute for Meteorological Satellite Studies (CIMSS) at the University of Wisconsin, where he has been working for over 17 years. Currently, he focuses on a number of topics, including the utilization of the Day Night Band as well as interacting with the US National Weather Service as well as US and international emergency response stakeholders such as FEMA, IPNE (Brazil) and several agencies within the United Nations regarding the distribution and utilization of the NOAA LEO/GEO Flood Product as other US satellite products for disaster monitoring and response. He is currently working with the World Meteorological Organization to help with expanding the use of satellite derived products which can be used for monitoring conditions during various stages of flood events.